ASUS Republic of Gamers Announces Glacier Blue Laptop Color
-- Multiple Zephyrus and Strix gaming laptops are refreshing with a cool blue tint this fall --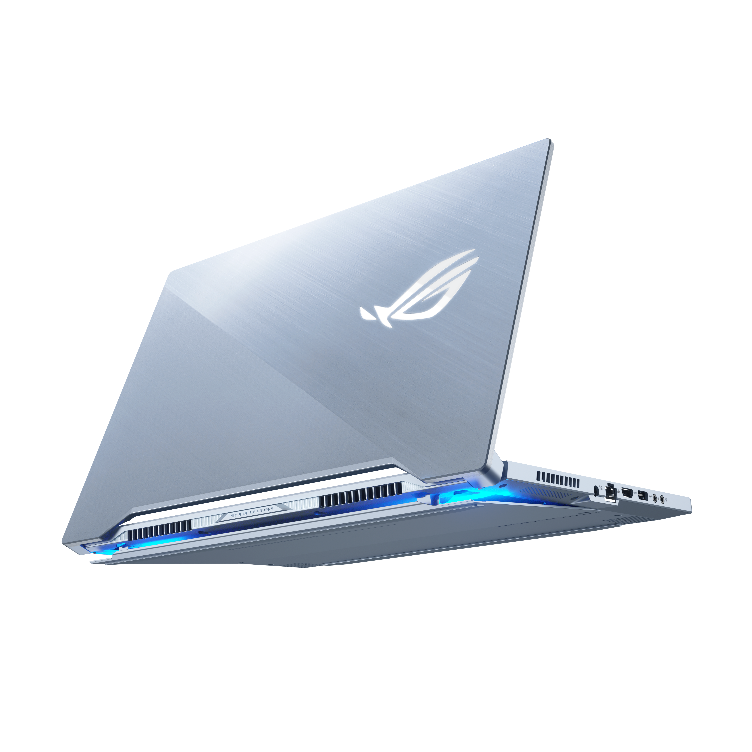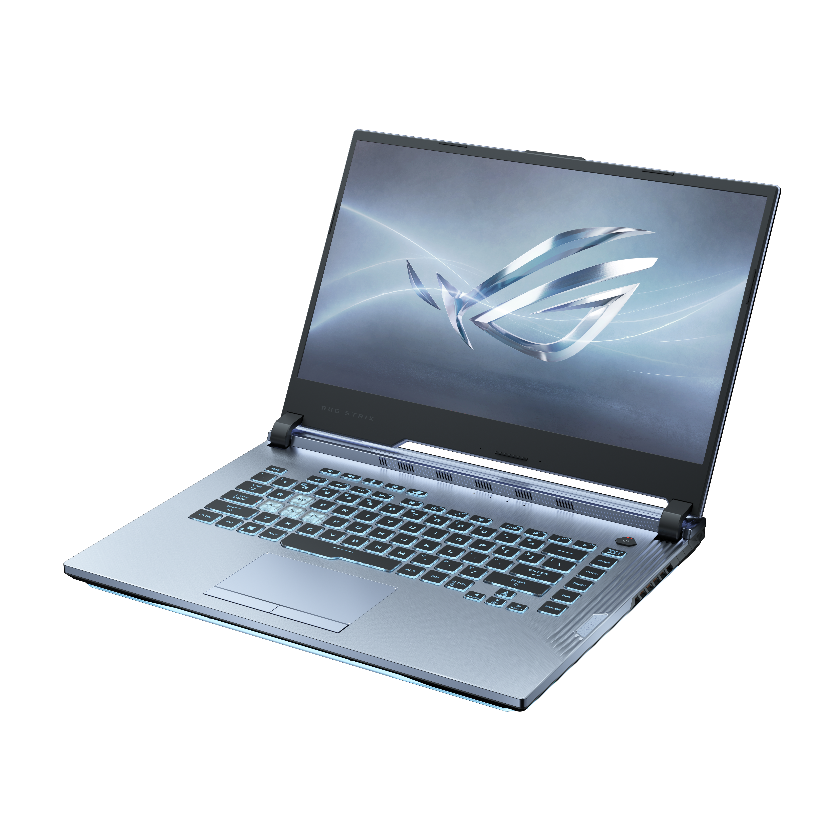 KEY POINTS


Changing the playing field: A growing, hybrid audience of gamers, content creators, and working professionals needs greater visual variety
Creating cool: Glacier Blue was inspired by Intelligent Cooling and required careful tuning to appear identical across different materials
Fremont, California (May 29, 2019) — ASUS Republic of Gamers (ROG) today announced the availability of a new Glacier Blue1 color from Q3 of this year, reimagining the look and feel of gaming laptops for a widening audience of gamers, streamers, and creative professionals. ROG helped define the dark aesthetic that has become synonymous with PC gaming hardware. That Original Black styling has strong appeal for hardcore gamers and blends well in professional environments, but as the gaming audience grows and changes, the color palette must evolve as well.
Three of the latest ROG laptops are being refreshed with a new color option named Glacier Blue, inspired by this season's focus on Intelligent Cooling. The frosty shade looks and feels lighter, bringing new energy to gaming laptops. Glacier Blue will be available on Zephyrus S GX502, Zephyrus M GU502, and Strix G G531 and G731 later this year. Some Glacier Blue gaming laptop models will be on display at Computex 2019 from May 28 to June 1 in Taipei, Taiwan.
Changing the playing field

Coming up with a new laptop color is always daunting. Each shade is scrutinized in multiple environments and times of day to accurately judge its appeal. ROG designers gravitated toward lighter tones early in the process, wanting something radically different from the usual approach. Black dominated the landscape when gaming laptops were bigger and less suited for serious work like content creation, but they have since become more portable and useful for a wider range of tasks, audiences, and locales.
The ROG preoccupation with cooling can be seen throughout the new lineup, from the innovative Active Aerodynamic System in Zephyrus S laptops to the heavily ventilated 3D Flow Zone in the new Strix series. As such, ROG designers narrowed in on shades of blue that evoked a cooler feeling at first sight.
Lighter blue tones presented several design challenges; paler palettes lack the stark contrast that black provides for customizable Aura Sync RGB lighting, for example. Gaming laptops are also formidable machines whose power should be reflected by their appearance. To retain a sense of boldness and hint at the hardware within, sleepier shades were bypassed in favor of high-energy blues inspired by science fiction.
Glacier Blue unifies these concepts with a wintery look at first glance that becomes surprisingly saturated upon closer inspection. This specific shade has a silvery sheen in the light, making it appear paler and more polished from a distance. The brighter appearance helps mask fingerprints and blemishes while also blending in with more mainstream and professional laptops. Bolder blue tones jump out when up close or in darker environments, providing a shot of color along with more contrast for RGB lighting.
Creating cool

After finalizing the shade, ROG designers had to solve the puzzle of making it look uniform across the entire laptop. Some parts use different materials and surface treatments that can make colors appear different. Even painting requires more than mixing the right ingredients; minor shifts in texture or temperature can cause paints to look different once they're dry. It takes careful consideration to ensure that Glacier Blue looks its best on each machine.
The contrast between Original Black and Glacier Blue comes into strategically sharp relief in the Strix G G531 and G731 laptops. A two-tone design is used in this implementation, putting a lighter color on top and black on the bottom to create a virtual shadow effect that makes the Strix G look slimmer and more streamlined. The display is also framed in black to minimize the appearance of bezels and draw more attention to the screen.
While some parts of the chassis are simple enough to be covered by two coats of Glacier Blue paint, the Strix G's sculpted surface is made from a special blend of resilient blue plastic. This bright blue base is further colored and coated with an IMR film to fully realize pigment's potential.
In the ultraslim Zephyrus S GX502 and Zephyrus M GU502 laptops, Glacier Blue is used all over. Already incredibly thin from body to bezel, they don't reap additional benefits from pairing with black. Instead, the wintery blue underscores the lightness of the overall design.
Blue skies ahead

The Glacier Blue laptops offer the same hardcore performance and useful features as their blacked-out counterparts, this time dressed in a brighter color to help bring the Republic of Gamers to a wider audience. There are cool configurations available whether gamers are looking for an everyday gaming machine like the Strix G, or portable powerhouses with professional aspirations like the Zephyrus M and Zephyrus S.
1 All images for Glacier Blue models are for illustrative purpose only. Actual product appearance may vary due to product enhancement.
###
PRESS CONTACTS
Randall Grilli
Director of Media Relations
Randall_Grilli@asus.com


ASUS at Computex 2019: If you're interested in seeing any products or taking a tour of the ASUS and ROG booths at Computex, please reach out to the press contacts listed above.
RELATED PRESS RELEASES
To access all ASUS and ROG Computex press releases and collateral, please visit:
https://tinyurl.com/asus-computex-2019

###
About ROG
Republic of Gamers (ROG) is an ASUS sub-brand dedicated to creating the world's best gaming hardware and software. Formed in 2006, ROG offers a complete line of innovative products known for performance and quality, including motherboards, graphics cards, laptops, desktops, monitors, audio equipment, routers and peripherals. ROG participates in and sponsors major international gaming events. ROG gear has been used to set hundreds of overclocking records and it continues to be the preferred choice of gamers and enthusiasts around the world. Learn more about the choice of champions at http://rog.asus.com.